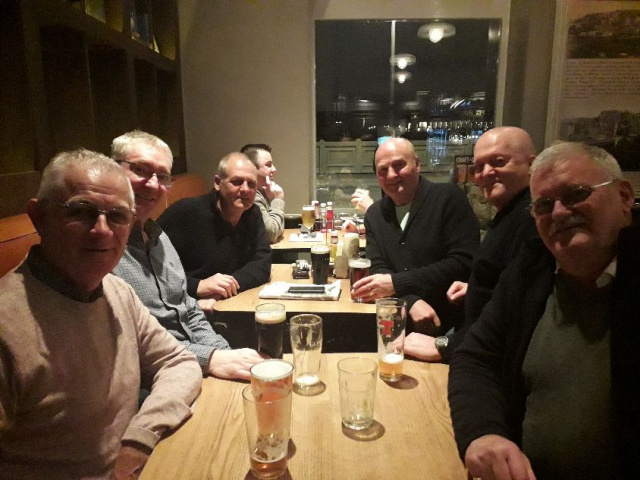 SOCIAL MEETINGS
Informal social meetings are held bimonthly, on the last Thursday of the nominated month, in Mathers bar, 1 Queensferry Street, Edinburgh.
MEETINGS
Social meetings form one of the core functions of the club and allow members to meet in a relaxed, informal setting. You can discuss how the job has gone to ruin since you left or simply enjoy a nightout and some banter in the company of former work colleagues.
Socials are also an excellent way for the various sections to meet and discuss future events, confirm bookings etc.
SCHEDULE OF MEETINGS
The full schedule of social meetings for 2022, including dates and times, is available via the List of Events page .Details and reminders of socials will also be included in the electronic newsletters sent, to all members, on the Thursday before each scheduled meeting.
LOCATION
For anyone who doesn't know the location of The Booking Office pub a map is attached to this page. The pub is located at the entrance to Waverley Station, 5 minute walk from St. Andrews bus station and all major bus routes (including the Tram Line)
MAP
(tip -click on the 'Tiny Map Search' link to expand the map, the exact location of the Tiles Bar is indicated by an arrow)