LATEST NEWS > Condolences

Condolences

posted on website -- Apr 4, 2016 --
Sad news with the announcement of the death of retired colleague Ian Bye on Thursday, 24th March 2016.
Ian was at Edinburgh airport awaiting a flight when he collasped and sadly couldn't be revived by medical staff.
Funeral arrangements are as follows: 3pm, Wed 6th April at West Lothian Crematorium, Cousland Wood, Starlaw Place, Livingston EH54 7FD.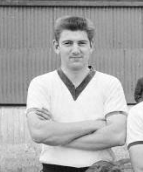 Ian Bye
Further to the above details regarding Ian's funeral we have received an e-mail from his daughter Gillian with the following information which she asked us to pass on.
'An online obituary has been set up for my Dad which includes the funeral details and an area where you can pay your condolences and leave memories.
Please ask his ex-colleagues to use the Attendance tab on the obituary to let us know if they are able to attend the funeral. Thank you."
You can view the obituary by clicking on the link below.
http://announce.jpress.co.uk/edinburgh-evening-news-and-scotsman-publications/obituary/ian-bye/45580848?s_source=jpsc_scot