LATEST NEWS > Condolences

Condolences

posted on website -- Sep 18, 2016 --

Sad news with the announcement of the death of retired colleague Norrie McNaught on Tuesday, 6th September, 2016. Norrie worked at Sighthill fire station until his retirement from the service.

The funeral service took place at Seafield Crematorium on Thursday, 15th September. 2016.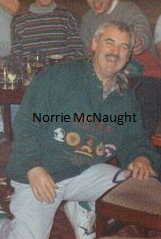 Norrie McNaught